Honeycomb ceramic substrate is made of cordierite, and it is used for car catalytic converter. The cells density can be 100 cpsi, 300 cpsi, 400 cpsi or 600 cpsi. It will be round, oval or racetrack. We can supply both ceramic element coated with noble metals of Pt, Pd, Rh and ceramic element without noble metals.
*Honeycomb Ceramic Substrate have a very competive substrates
*We can produce 100CPSI, 200CPSI, 400CPSI, 600CPSI can be in the shape of round, racetrack and ovral
*Specification can be customerlized, as the the customers requirement
*It can be coated with noble metal as the customers request emission standards: EuroII, EuroIII and EuroIV and EPA standard, etc.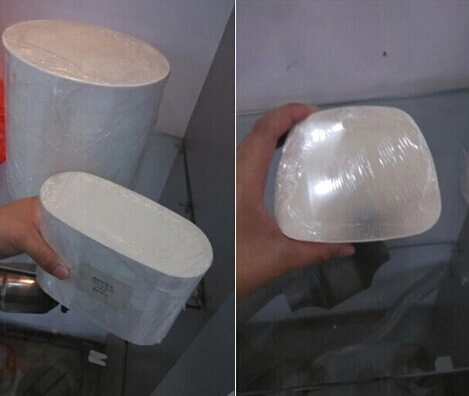 Honeycomb Ceramic Substrate Specifications
*TS16949 certified
*Thin wall thickness
*Better air flow
*Less back pressure
Advantage
*High specific surface area: Ensure exhaust gas could contact weigh catalyst enough
*Stable water absorption: Guarantee catalyst could be firmly and evenly coated on the surface of substrate, so it's no waste for too thick coating
*Warm up characters: After starting up engine, the temperature of substrate could reach the active temperature of catalyst in the shortest time
*Low exhaust resistance: Ask exhaust resistance of substrate to engine low, so that it won't affect the performance of engine
*High intensity: Substrates work in bumpy cars, so the intensity of substrates must be too high to be destroyed
*Perfect assembly: Substrates are parts of exhaust; Perfect appearance and exact dimension could ensure assembly perfect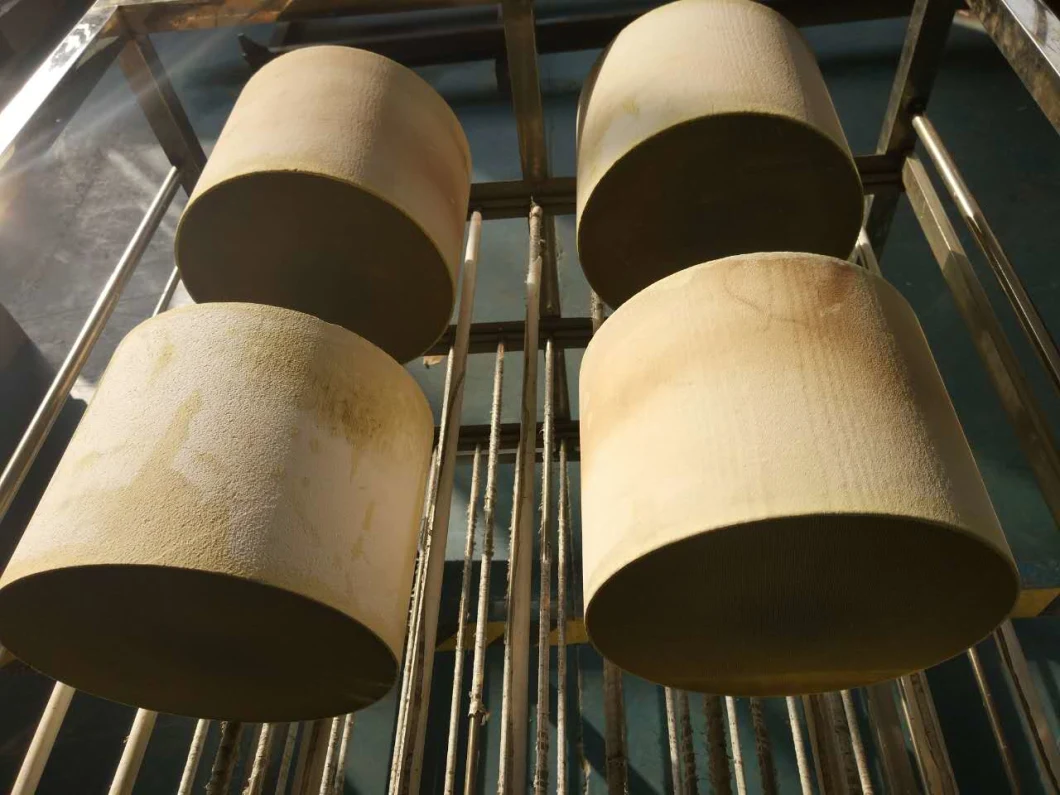 Remarks: The channel density is within 400Holes/square inch, dimension within 150mm*150mm, and we can customize the product according to the users' requires.
| | |
| --- | --- |
| Composition | Value (%) |
| SiO2 | 16-20 |
| Al2O3 | 72-77 |
| MgO | <1 |
| Fe2O3 | <1.5 |
| TiO2 | <4 |
| K2O+Na2O+CaO | 2-3 |
| | | | |
| --- | --- | --- | --- |
| No | Index | Unit | Value |
| 1 | Gross Density | g/cm3 | 2.3-2.6 |
| 2 | Average Linear Expansion(20-1000Celsius Degree) | 10-6/k-1 | 6-7.6 |
| 3 | Specific Heat Capacity | KJ/Kg | 900-1200 |
| 4 | Heat Conductivity | W/MK | 1.8-3 |
| 5 | Soft Temp. | Celsius Degree | 1400 |
| 6 | Maximum Application Temp. | Celsius Degree | 1350 |
| 7 | Corrosion Resistance Against Acid | % | 99.5 |