High Thermal Conductivity AlN Tube / AlN Ceramic Substrate For Electronic Device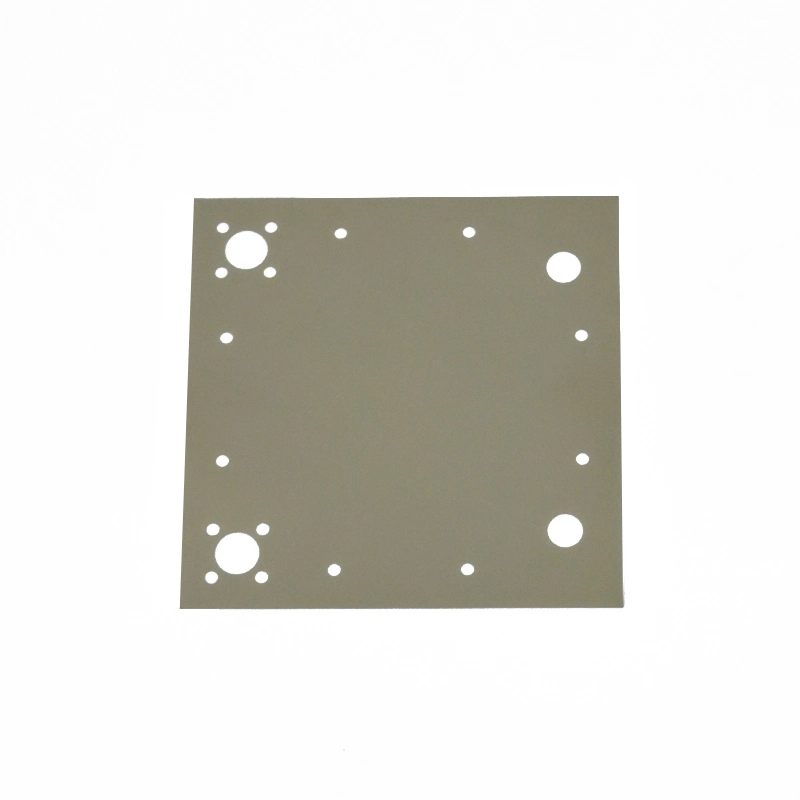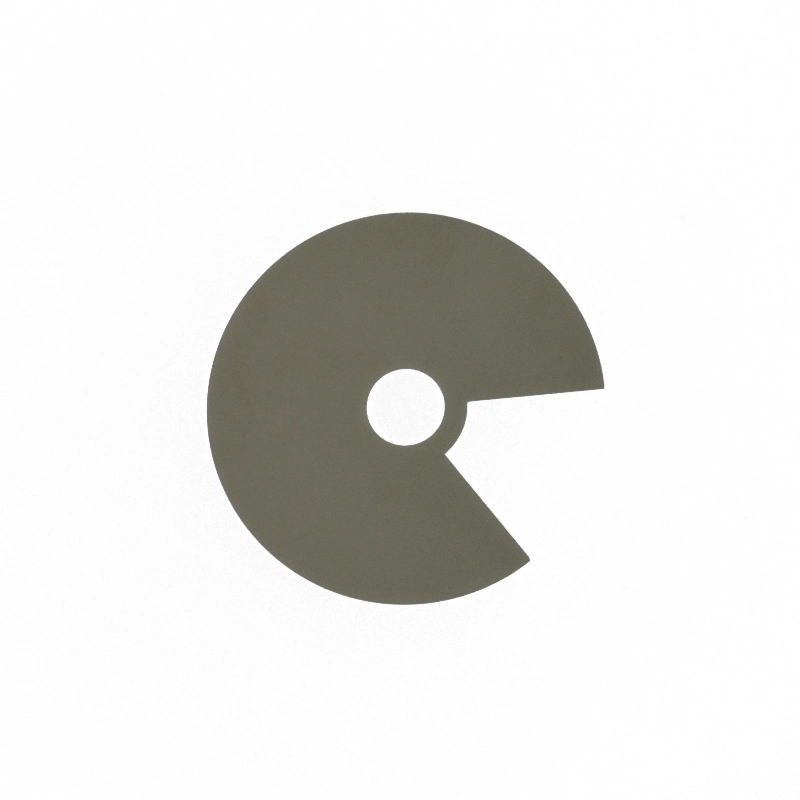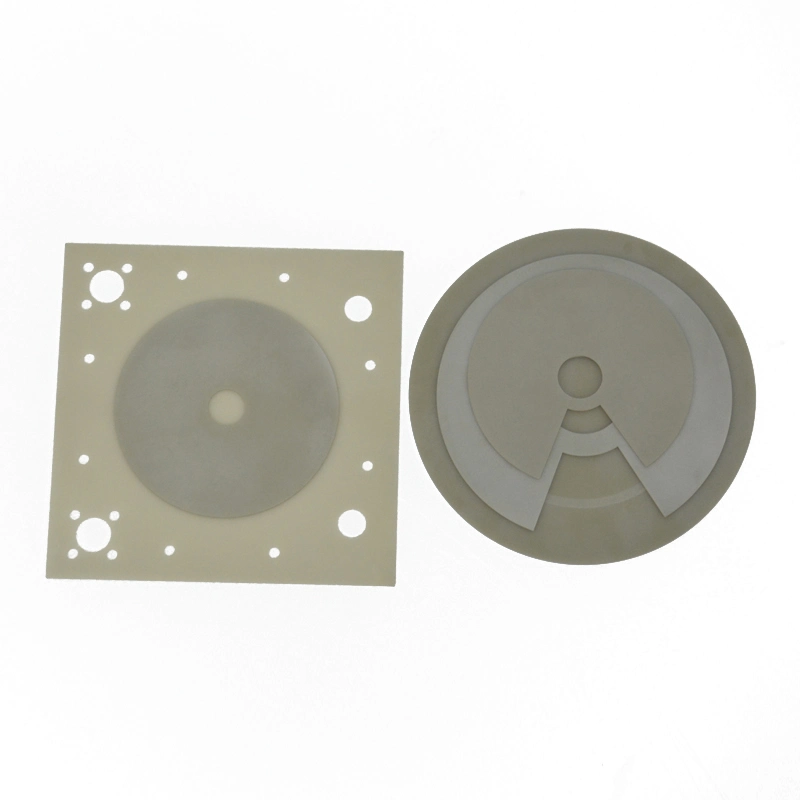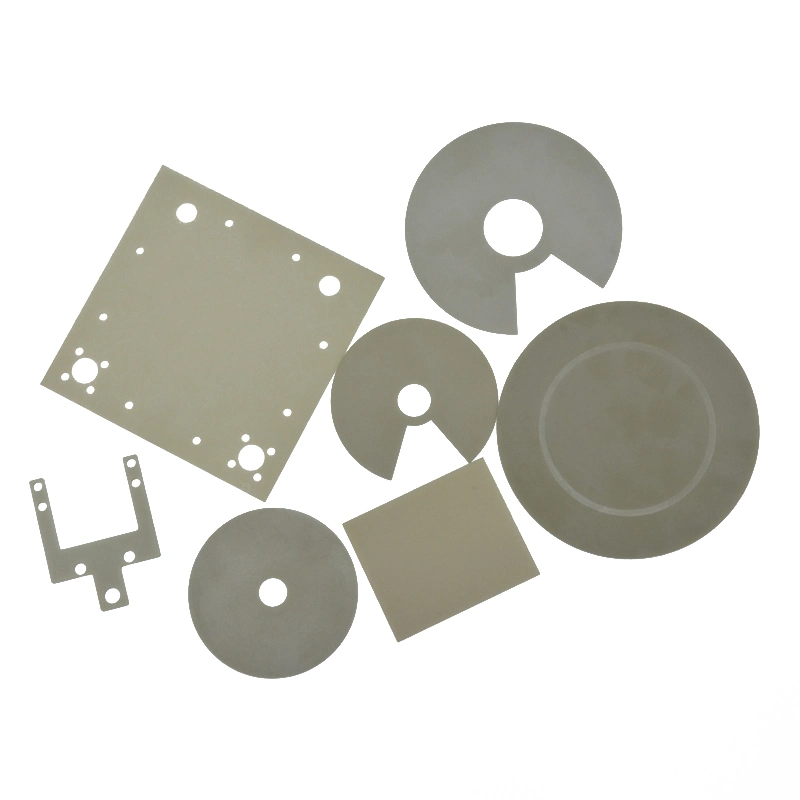 Feature:
1.High hardness , diversity 2. High precision and density
3.High reliability and stability 4. High thermal conductivity
5.Extremely abrasive resistance performance 6. Wide scope of application
MATERIAL PROPERTIES
Material Properties of Aluminum Nitride Substrate/Wafer
Property Content
Property Index
Density(g/cm3)
3.335
Resistance to Thermal Shock
No Cracks
Thermal conductivity(30°C, W/m.k)
≥170
Linear expansion coefficient
(/°C, 5°C/min, 20-300°C)
2.805×10-6
Flexural strength (MPa)
382.7
Volume Resistivity (Ω.cm)
1.4×1014
Dielectric constant(1MHz)
8.56
Chemical Durability (mg/cm2)
0.97
Dielectric strength (KV/mm)
18.45
Surface roughness Ra(μm)
0.3~0.5
Camber (length‰)
≤2‰
Appearance/ Color
Dense/ Dark Gray
Application:
high-power circuits, RF and microwave circuits , GaAs crystal crucible, Al evaporation pan, MHD power generation equipment
Product Introduction
Aluminum nitride ceramic substrate, high thermal conductivity, low coefficient of expansion, high strength, high temperature resistance, chemical resistance, high resistivity , low dielectric loss, is the ideal LSI heat dissipation board and packaging materials.
AIN ceramics use heat resistant melt erosion and thermal shock resistance, can produce GaAs crystal crucible, Al evaporation pan, MHD power generation equipment and high temperature turbine corrosion resistant parts, using its optical properties can be used as an infrared window.
Non-standard products , please contact us to provide drawings of your products.
welcome drawings processing customized zirconia /alumina / aluminum nitride .
Contact Information :
We can make many specifications according to your requests .
Free samples are available , for more information , pls kindly let me .