Natural Latex Mattress Thick 10cm Compressed Breathable Cover Super King
YRF Mattress Collection
Our is One Stop Custom Project Supply,Makes it Different functions
Mattress chart makes it easy to find the perfect size for your Mattress,Matching Plush Mattress,Extra Plush Mattress,
Soft Hard Dual-Purpose Mattress,Medium Mattress,Extra Firm Mattress , Firm Mattress and Folding Bed.
Foldable Type Customization,Horizontally Foldable Type,Vertically Foldable Type,Multi-Fold Customization,Special
Shaped Customization Any Size,Special Angle ,Spliced Type Customization.To shop the collection click Mattress
View Product Detail .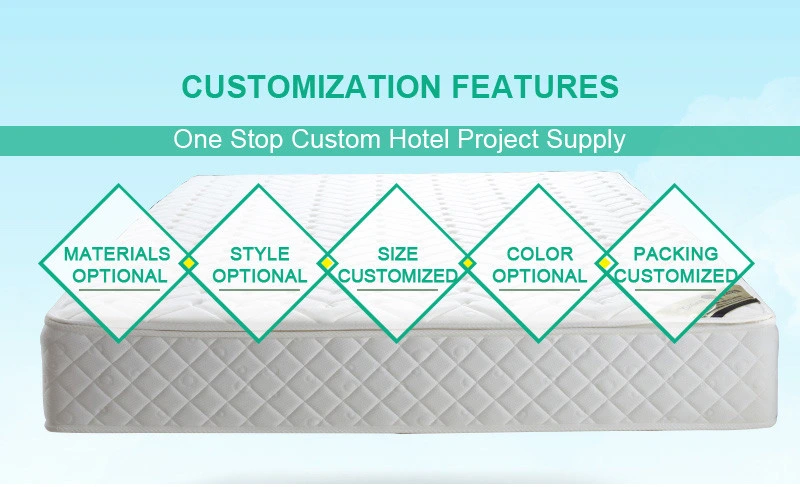 Breathable Cover Natural Latex Mattress Super King Protect your sleep every night.Originated in Thailand,From
the rubber tree plantation base in Thailand,Thailand is a world-renowned latex producer. Its hot and humid climate
is conducive to the growth of rubber trees. So Thai latex is superior.Latex mattresses, free sleep,Thai latex
Noise-free High elasticity Honeycomb.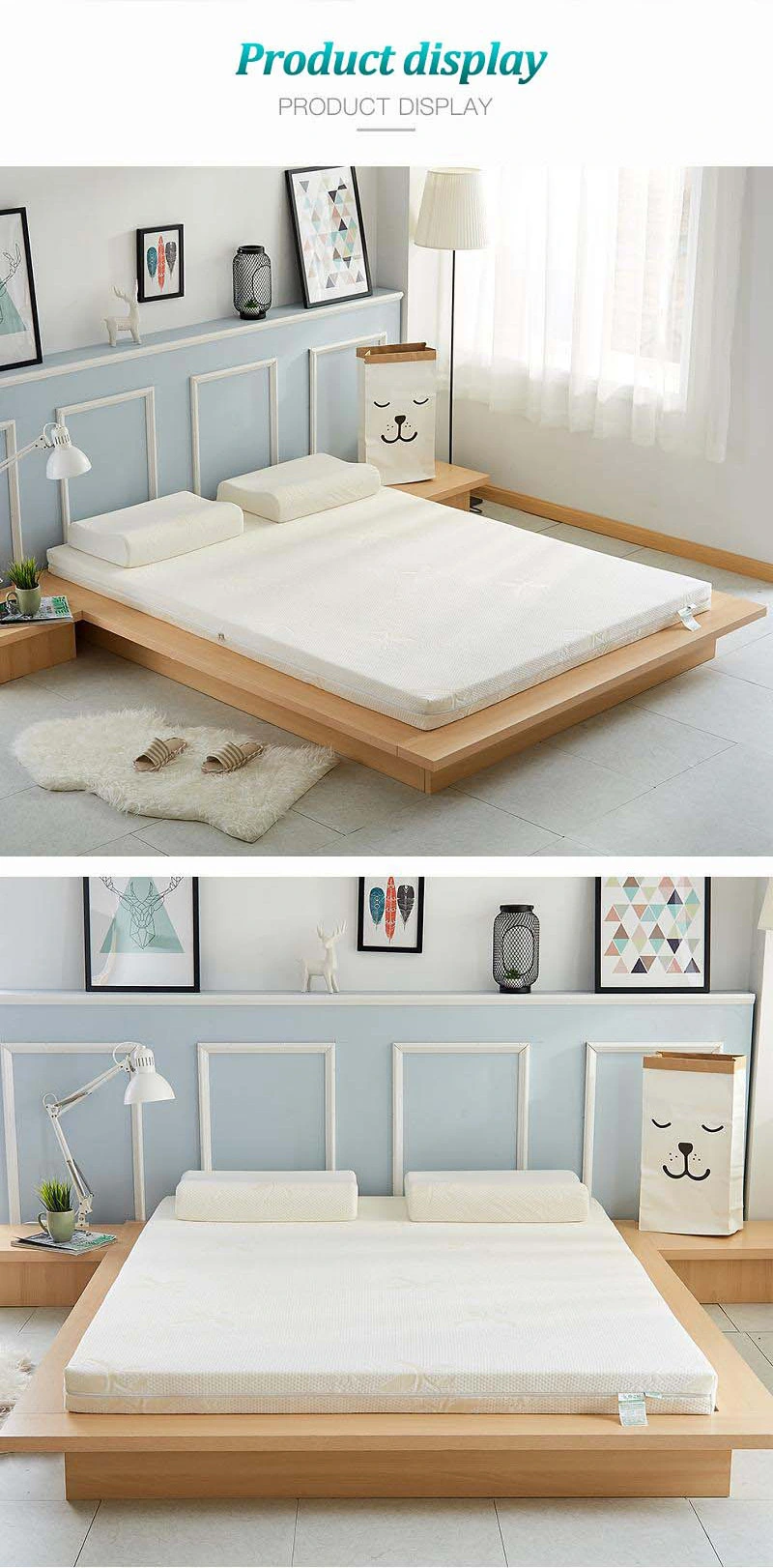 These Workers colletct latex around four o'clock in the morning, reducing deterioration caused by ultraviolet radiation.
Fast transportation, reducing the period from latex collection to production to ensure the natural characteristics of
latex.145 mature rubber trees,84% high purity,38% Latex protein increasement,8 Talalay procedures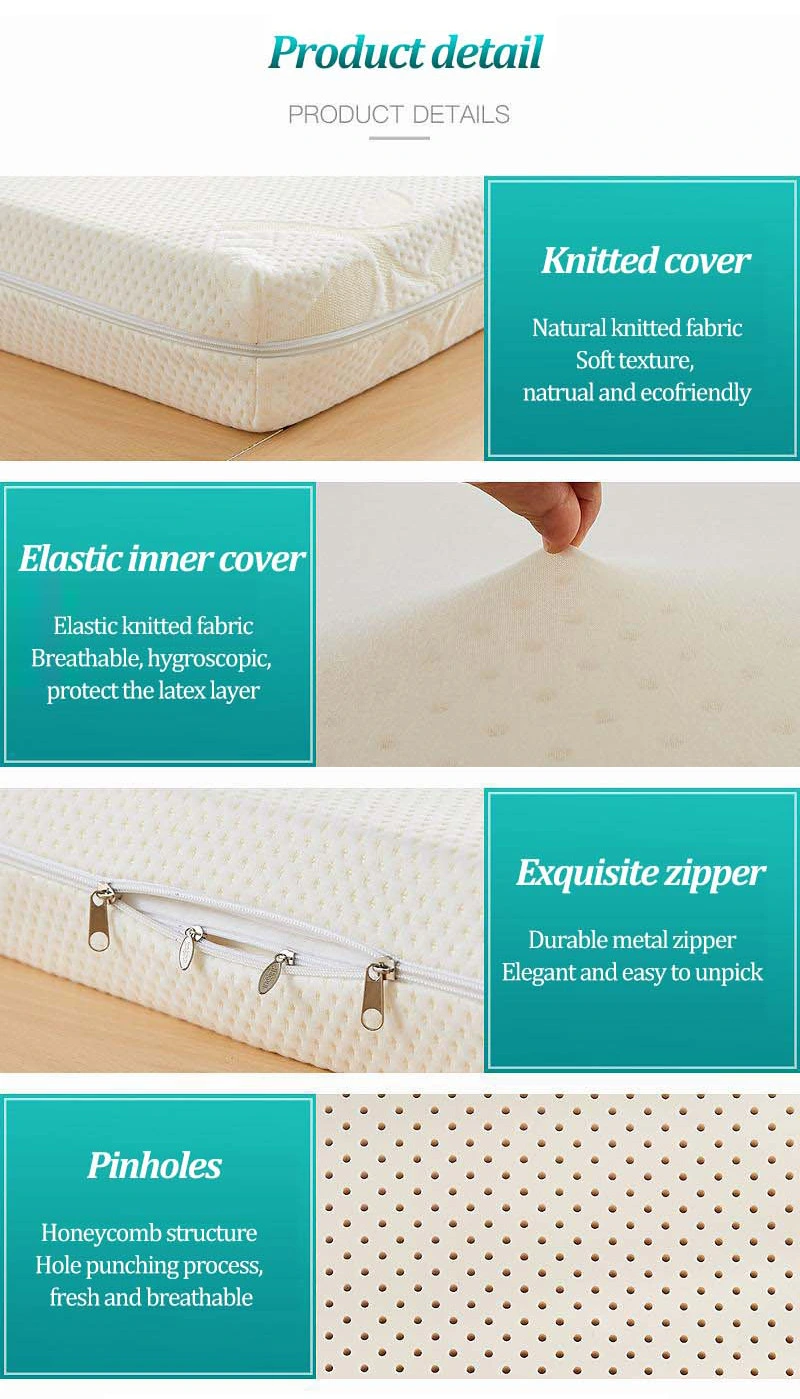 Compressed Natural Latex Mattress Breathable Cover is safe and healthy,Selected natural latex, adsorbing moisture
and odorless, Natural rubber tree.High quality latex.Natural latex,Every drop is eco-friendly and healthy.Both sides
are breathable.



Name

Natural Latex Mattress Thick 10cm Compressed Breathable Cover Super King

Brand

YRF

Model NO

RJ-07

Thickness

3 / 5 / 7.5 / 10 / 15

CM

IF Detachable

Yes

IF Customizable

length.width.thickness and foldable types are all customizable

Advantages

1

Anti-mite, bacteriostatic, breathable




2

Keep the air in the mattress fresh and clean




3

Remove moisture and heat from human body

Fabric Front

Outer

knitted

fabric: velvet fabric Inner lining: 3D mesh cloth

Filler

Imported latex

Size

Twin - 39 x 75 inch ( 99 x 190 CM) Twin XL- 39 x 80 inch (99 x 20

0

CM)




Full - 54 x 75 inch (137 x 190 CM) Queen - 60 x 80 inch (15

0

x 20

0

CM)




King - 76 x 80 inch (198 x 203 CM) California King - 72 x 84 inch (182 x 213 CM)

Packing

Thickened brown paper / PVC waterproof film / Double-layer brown paper

Delivery

About 10-20days after received deposit confirmed for container.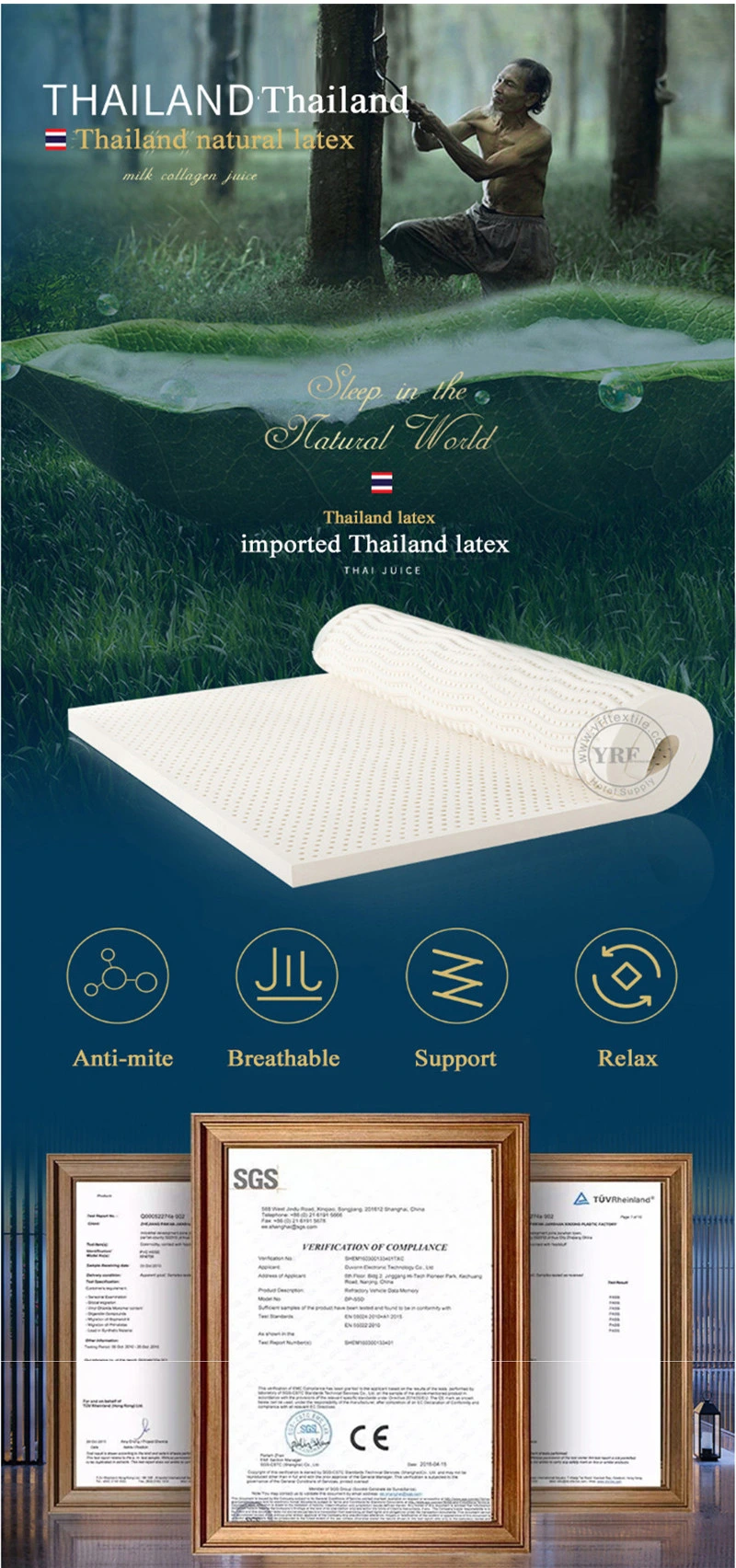 10cm Natural Latex Mattress Compressed Characteristics of mattress materials:Natural and eco-friendly The natural
latex is the liquid that flows out from rubber trees with a certain age at a specified time. The latex is milky white, with
a solid content of 30%-40%, and the rubber particle size is 1.06 microns on average. And the latex mattess is made
from natural latex, with newest physical foaming technology. Its service life is longer.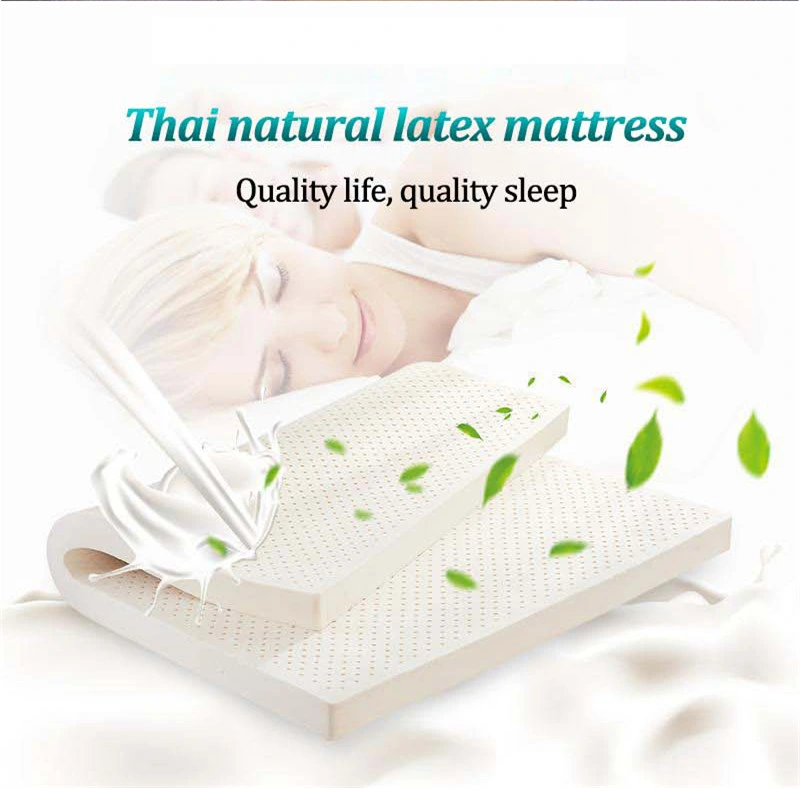 Thick Natural Latex Mattress 10cm has excellent resilience. Even after long-term usage, the latex will not deform
or shrink. The durable and natural material can give better support to human body, making skeleton and muscle
relaxed in the most natural state. It can solve stiff neck, malaise and many other health problems which may be
caused by incorrect sleeping position.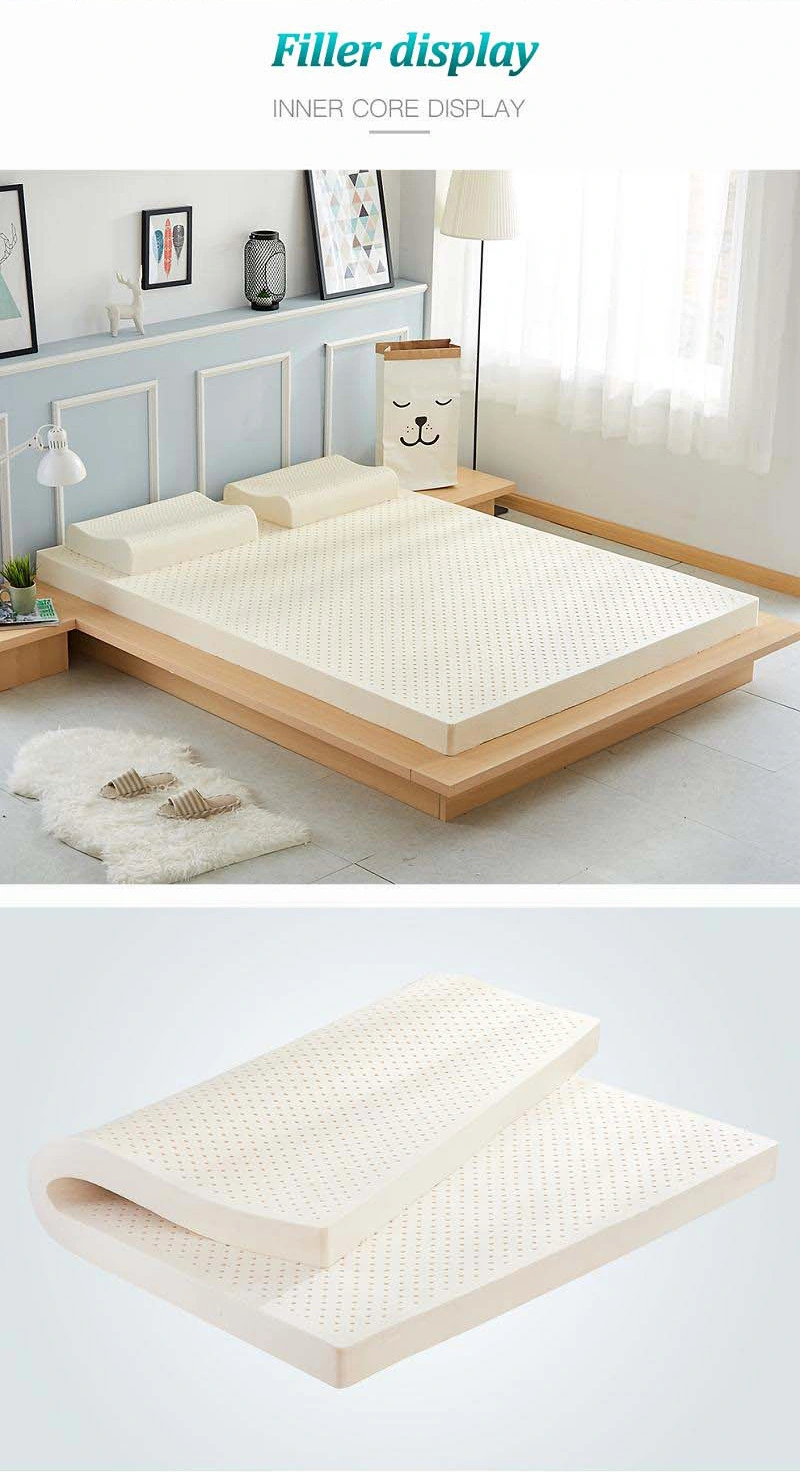 Natural Latex Mattress Thick 10cm is noise-free and anti-vibrating so that it can effectively promote sleeping quality.
However you turn over in bed, the mattress will not make any noise or vibration. You can enjoy a quiet and comfortable
sleep with your lover. The honeycomb fiber structure of latex mattress also makes it durable and non-deformation.
Millions of air bubbles in latex make the mattress keep resilient. Besides, the non-enclosed honeycomb structure
makes the mattress more breathable, allowing the air to flow freely, quickly exchange moisture, so as to keep the
mattress dry, clean and mildewproof.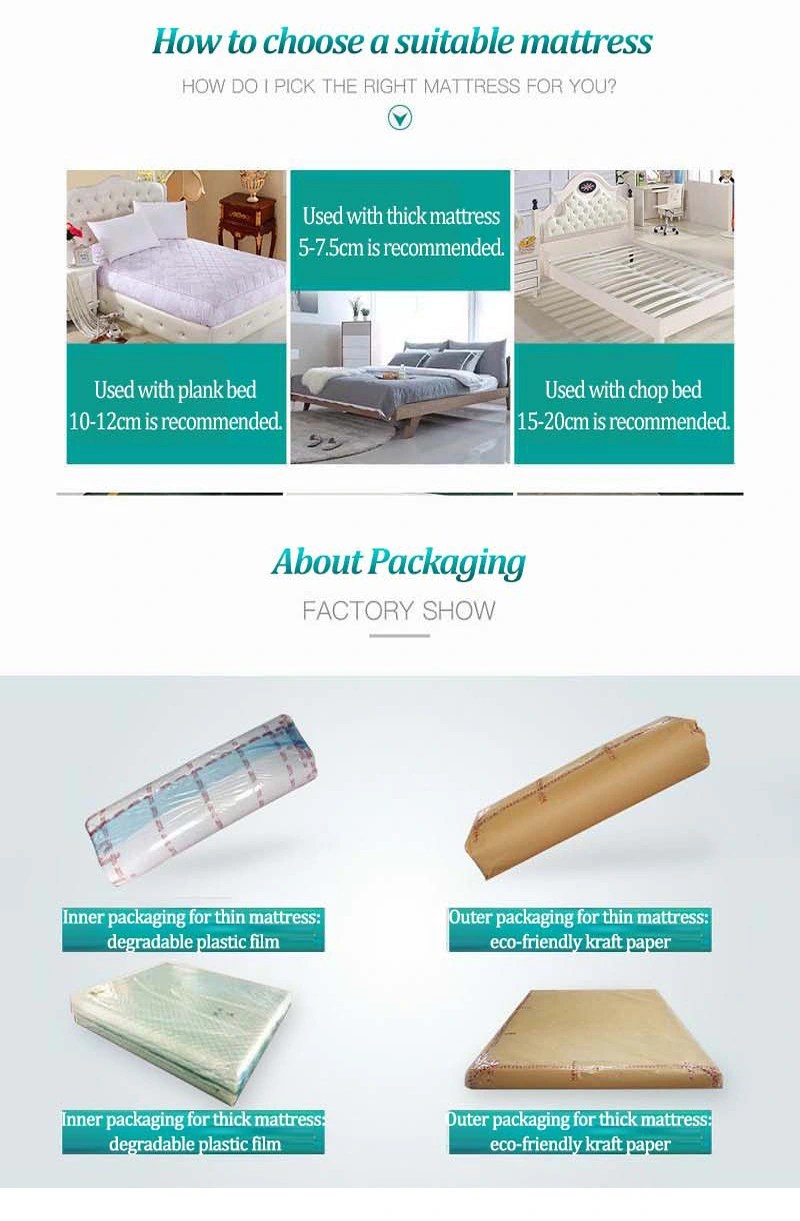 The ergonomic design of Natural Latex Mattress Super King Thick makes the curve of head, neck, waist and legs
fit with the mattress, making body parts evenly supported, promoting blood circulation and making muscles and
nerves fully relaxed. The advantage of latex mattess includes its unchanging and natural elasticity, which can
enhance the bearing to cervical and lumbar vertebra, making energy recover quickly. It can alleviate the pressure
from the weight of head, help you have a peaceful and sweet sleep, and also prevent the attack of cervical vertebra
disease.