Technical data
Specification
Capacity
(Liter)
Frame Angle
Flat plate panel
Inner Tank Material
20GP
40HQ
FPCS-150L
150L
30°/45°/50°
2000*1000*80
Enamel/Stainless Steel/Galvanized Steel Plates
51
126
FPCS-200L
200L
30°/45°/50°
2000*1000*80
Enamel/Stainless Steel/Galvanized Steel Plates
42
84
FPCS-300L
300L
30°/45°/50°
2000*1000*80
Enamel/Stainless Steel/Galvanized Steel Plates
24
50
Working principle
There are two layers water tank, heat transfer fluid circulated between water tank and flat plate collectors naturally. Then it will be heated and transfer energy to water in inner tank.
Hot water from this kind of solar water heater is pressurized. It is easily installed on the house roof
BTE Advantages
1. Highly efficient absorber of high performance with daily average efficiency over 76%;
2.BTE blue film absorber with automatic production line,can supply you stable high quality products;
3. Withstand pressure of 6 Bar, can be connected directly with city water or your big water tank;
4.Simple structure, easy to assembly and install in short time, no breakage;
5.Best insulation with polyurethane foam;
6.Can be used all year round in the cold climate;
7.Can be used together with auxiliary electric boost;
8.Long service life, can be used over 15 years;
Prodcution Line


Product Information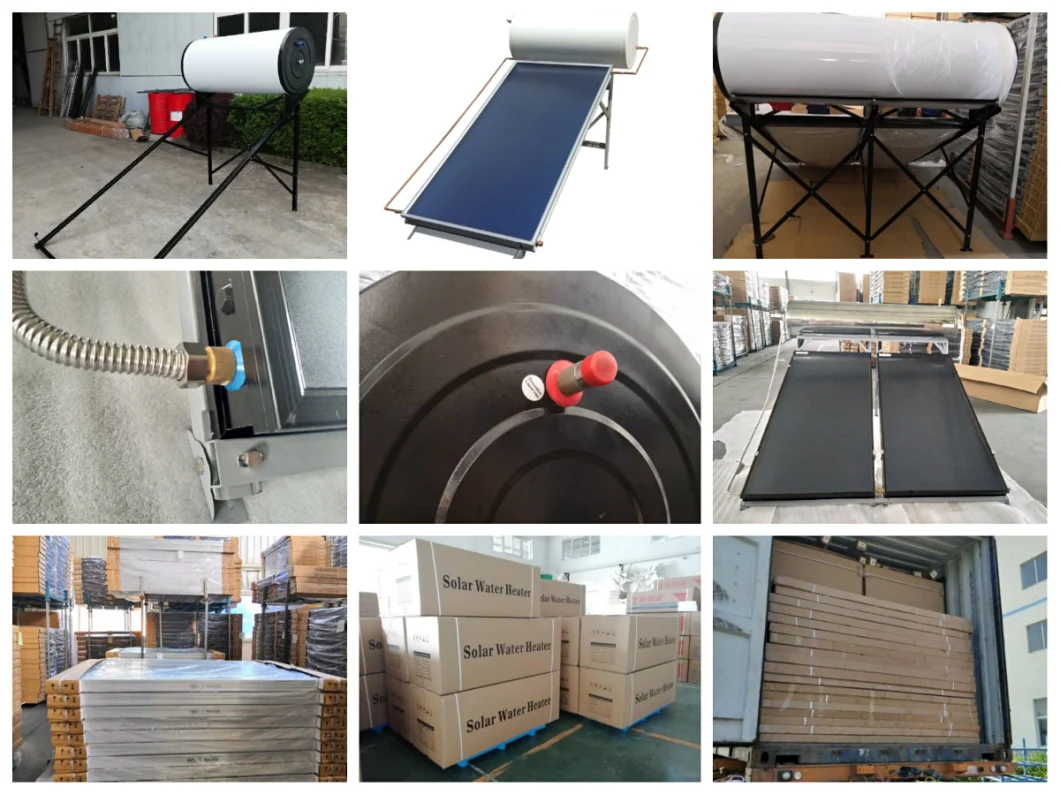 Company Information
BTE Solar Co.,Ltd (BTE) is one of the leading manufacturer of solar hot water systems and photovoltaic system in China and around the world. With many years' experiences and Research, BTE team has developed different kinds of solar collectors for different working temperature and circumstance. The solar thermal products including Vacuum tubes, Flat panel collector(High /low temperature), U pipe and Heat pipe collector, Linear concentrating collector, Steam Collector, Solar Water Heater and commercial system. The solar photovoltaic products including solar panels, solar lamps, power generating system and solar pumps. Sentoc automatic production line and strict quality management system can supply you high quality & long working life products.
Now,BTE and Aoxin Holdings cooperated developed innovative industry integrated model and successfully build Hebei Aochang Industrial Park, Henan Xuchang Industrial Park, Shandong Jining Industrial Park, Total investment more than USD 20,000,000. The Second production base of Sentoc which located in Hebei Aochang Industrial Park has been finished. On the base of professional technology experiences and cooperation with researching institutes and universities, Sentoc has developed high weather-proof selective absorbing film from full-automatic magnetron sputtering production line. Averagely 1.5min/p can delivery your order in short time. The quick measuring instrument from Germany can do function test on production line which ensure each absorber plate meet our high quality requirements.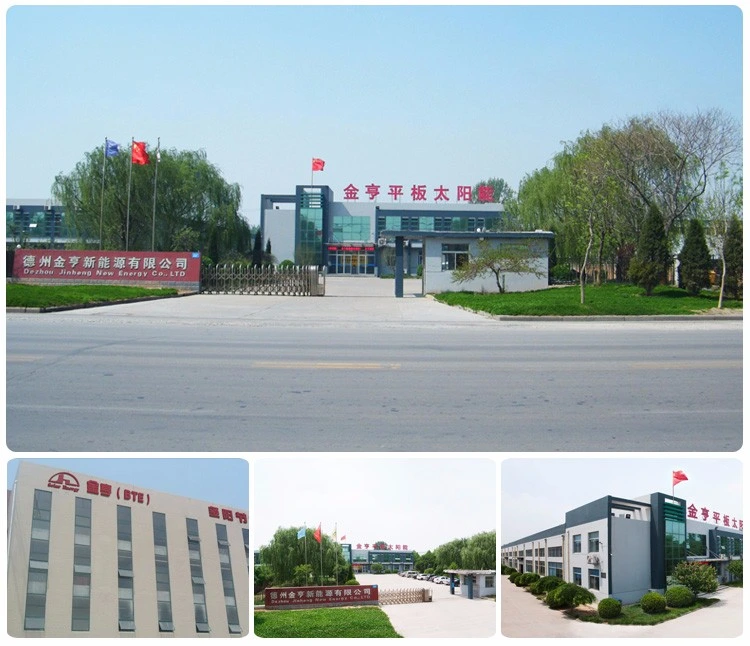 Certificate of the company