2 Layer PCB/print circuit board Heavy Copper PCB Circuit Board with Factory price

Features-Our Products Advantage
1. Over 10 years experience manufacturer in PCBA service field.

2. Big scale of producing makes sure that your purchase cost is lower.

3. Advanced production line guarantees stable quality and long life span.

4. Design and produce almost any PCB as your requirement.

5. 100% test for all customized pcb products

6. One-stop Service ,we can help to purchase the compnents
Can we see other PCBs?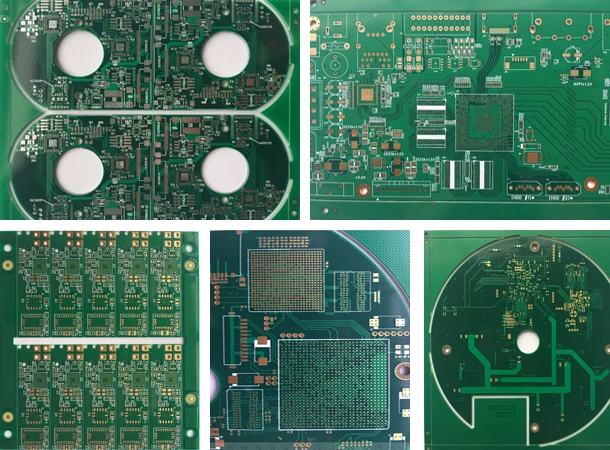 Can we know your factory PCB manufacture capability?



PCB Manufacture Capability

Item

Manufacture Capability

Layers

1-26 Layers

HDI

2+N+2

Material Types

Fr-4, Fr-5, High-Tg, Aluminum Based , Halogen Free,

Isola, Taconic, Arlon, Teflon, Rogers,

Max. Panel Dimension

39000mil * 47000mil (1000mm * 1200mm)

Outline Tolerance

± 4mil (± 0.10mm)

Board Thickness

8mil-236mil (0.2 - 6.0mm)

Board Thickness Tolerance

± 10%

Dielectric Thickness

3mil-8mil ( 0.075mm-0.20mm)

Min. Track Width

3mil ( 0.075mm )

Min. Track Space

3mil ( 0.075mm )

External Cu Thickness

0.5 OZ - 10 OZ ( 17um - 350um)

Internal Cu Thickness

0.5OZ - 6OZ ( 17um - 210um)

Drilling Bit Size ( CNC )

6mil-256mil ( 0.15mm - 6.50mm)

Finished Hole Dimension

4mil-236mil(0.1mm - 6.0mm)

Hole Tolerance

± 2mil (± 0.05mm)

Laser Drilling Hole Size

4mil(0.1mm)

Aspect Ration

16: 1

Solder Mask

Green, Blue, White, Black, Red, Yellow, Purple, etc.

Min Solder mask Bridge

2mil(0.050mm)

Plugged Hole Diameter

8mil-20mil ( 0.20mm-0.50mm)

Beveling

30o - 45o

V-scoring

+/-0.1mm, 15o 30o 45o 60o

Impedance Control

Min. 5% General ± 10%

Surface Finishing

HASL, HASL(lead Free), Immersion Gold

Immersion Silver, OSP, Hard Gold ( up to 100u" )

Certification

UL RoHS ISO9001: 2000 ISO14000: 2004 SGS

Testing

Flying probe, E-TEST, X-RAY Inspection , AOI

Files

Gerber Protel DXP Auto CAD PADS OrCAD Express PCB etc



Fastline Metal Core PCB Capability
Materials
Aluminum, copper
Maximum Lager Count
4 Layers
Maximum Panel Size
17" x 23" (432 x 584 mm2)
Min. Board Thickness
1.0mm Al, 4 mils (0.1 mm) FR4
Copper Clad (inner)
1/2 oz, 1 oz, 2 oz, 3 oz, 4oz
Copper Clad (outer)
1/2 oz, 1 oz, 2 oz, 3 oz, 4 oz
Surface Finishes
ENTEK 106A, Immersion Gold, HAL, immersion silver
Solder Mask
LPI: Taiyo PSR 4000, Tamura DS2200, Probimer 77MA
Minimum Trace (width)
12.0 mils (0.30 mm)
Minimum Trace (spacing)
12.0 mils (0.30 mm)
Minimum PAD-TO-PAD TOL.
± 3 mils (± 0.76 mm)
Hole Size Tolerance (NPTH)
± 2 mils (± 0.05 mm)
Hole Size Tolerance (PTH)
± 3 mils (± 0.076 mm)
Minimum Hole Size
20 mils (0.50 mm)
Outline Dimensional Tol.
< ± 10 mils (0.25 mm)
Ionic Cleanliness
< 5 mg/in2 of NaCl (0.775 mg/cm2)
Impedance Control
± 10% (Differential)
Warpage
< 1%
Can You Show some Pictures of the PCB factory?




How to pay and how to ship?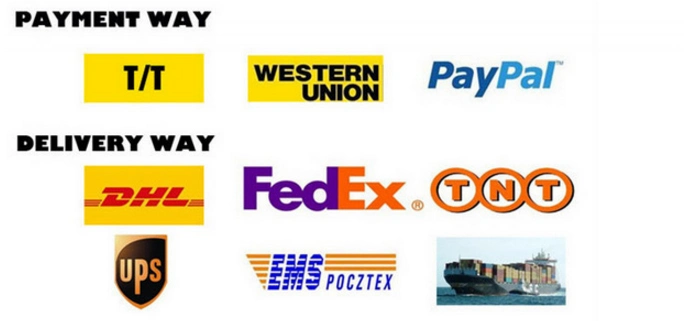 FAQ

Q1: What's your minimum order quantity?
A1: No MOQ , 1 pcs is accepted .
Q2: what file we should offer?
A2: PCB:Gerber file is better,( Protel ,power pcb,PADs file), PCBA : Gerber file and BOM list.
Q3:No PCB file/Gerber file, only have the PCB sample,can you produce it for me?
A3: Yes, we could help you to clone the PCB. Just send the sample PCB to us, we could clone the PCB layout and work out the PCB files, then produce for you.
Q4: What is the lead time?
A4: Sample needs 7-10 days, mass production needs 10- 15 days,
according to the order volume.Also we can provide quick time service 1-2days.
Q5: What payment terms do you have?
A5: For small orders, we usually prefer Paypal and Western Union; For bigger order,pls pay by TT.



Would like to know more about the product? Send us an inquiry, click "Send" now!
Please feel free to send us Gerber file for lastest price and discount!