OEM/ODM Design Gold Finger PCB Board
ABIS CIRCUITS CO., LTD is a professional PCB Board manufacturing which is focus on double side, Multilayer and HDI pcb board mass production. The company was established on 2006, We have two factories together ,The factory in Shenzhen is specialized in small and middle batch orders and the factory in Shaoguan is for big volumn and HDI
Certifications and Factory Pictures

Technical and Capability
. Shenzhen Factory I
(Focus on Prototyping, Quick turn, Medium batch)
| | |
| --- | --- |
| Item | Capability |
| Raw material | Aluminum base,Copper base |
| Layer | 1-2 Layer |
| Min.Line width/space | 4mil/4mil(0.1mm/0.1mm) |
| Min.hole size | 12mil(0.3mm) |
| Max.Board size | 1200mm*560mm(47in*22in) |
| Finished board thickness | 0.3-5mm |
| Copper foil thickness | 35um-210um(1OZ-6OZ) |
| Remain thicness tolerance | +/-0.1mm |
| Hole position tolerace | +/-0.05mm |
| Routing outline tolerance | +/-0.15mm |
| Punching outline tolerance | +/-0.1mm |
| Surface finished | Lead free HASL,Immersion Gold/Silver,OSP etc |
| MC PCB production capability | 10,000 s.q.m/month |
. ShaoGuan Factory II (Mass production& HDI)
| | |
| --- | --- |
| Raw material | FR-4(High TG),CEM-1,CEM-3,Rogers,Teflon etc |
| Layer | 1-20 Layer |
| Min.Line width/space | 3mil/3mil(0.075mm/0.075mm) |
| Min.hole size | 0.1mm(drilling hole) |
| Max.Board size | 1200mm*600mm |
| Finished board thickness | 0.2mm-6.0mm |
| Copper foil thickness | 18um-280um(0.5OZ-8OZ) |
| PTH Tolerance | +/-0.075mm |
| NPTH Tolerance | +/-0.05mm |
| Outline Tolerance | +/-0.13mm |
| Surface finished | HASL/HASL lead free,Immersion Gold(ENIG)/Tin/Silver,OSP,gold plating/finger,Carbon ink,Peelable mask |
| Impendance Control Tolerance | +/-10% |
| Production capability | 50,000 s.q.m/month |
Product show: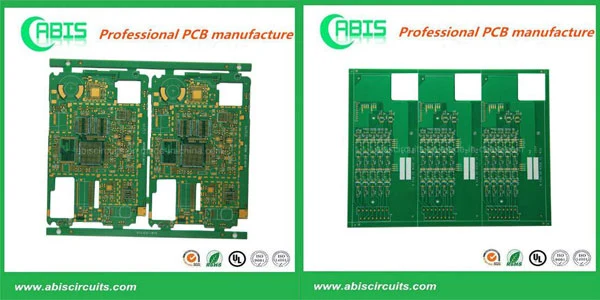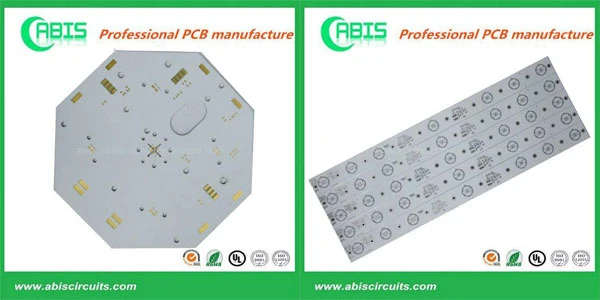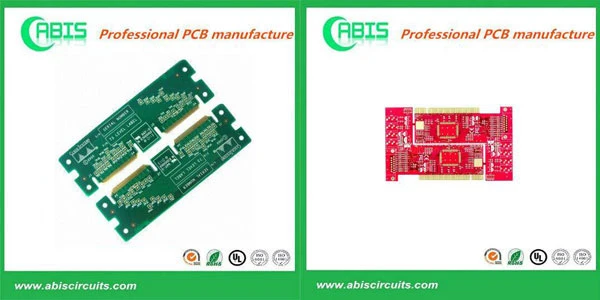 Main Material Supplier: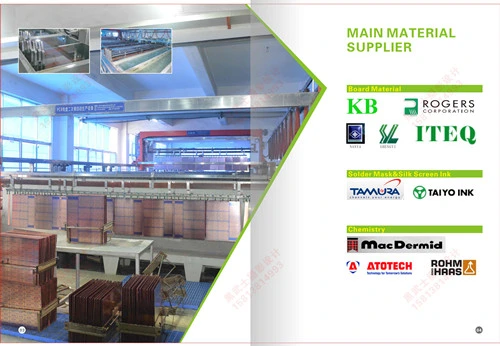 Quality Control Flow: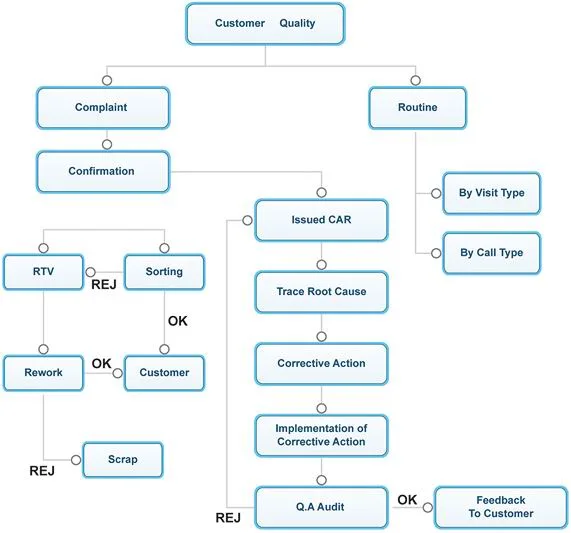 Pre-Sale and After-Sale Service:
2 hours complaint feedback
7*24 hour technical support
7*24 production run
FAQ
Q1:Are you a factory or trade company?
A: Abis is a PCB/FPC/PCBA manufacturer/factory. We pecialize in PCB/PCBA Board for 12 years.
Q2:Is my PCB file safe if I send it to you for manufacturing?
A: We respect customer's design authority and will never manufacture PCB for someone else without your permission. NDA is acceptable.
Q3:What is your testing policy and how you control the quality?
A: For sample, usually tested by flying probe; for PCB Volume over 3 square meters, usually tested by fixture, this will be more faster. Due to there's many steps to PCB production, we usually do inspection after every step.
Q4: What's your shipping way ?
A: 1. We have our own forwarder to ship goods by DHL, UPS, FEDEX, TNT,EMS.
2. If you have your own forwarder, we can cooperate with them.
Q5: What is your certificate?
A: ISO9001:2015, ISO14001: 2015, UL, SGS,RoHS report.
Q6: What files should we offer?
A: If only need PCB, please provide Gerber File and manufacturing specifications; If need PCBA,Please provide Gerber File, Manufacturing specification, BOM list and Pick & Place/XY file.

Q7: Can I get a sample?
A: Yes, It's reasonable to get a sample to test our quality at first.

Q8: Why choose us?
A: With ABIS, customers significantly and effectively reduce their global procurement costs. Behind each service provided by ABIS, is hidden a cost saving for customers.

. We have two shop together, one is for prototype, quick turn, small volume making. The other is for mass production also for HDI board, with highly skilled professional employees, for high quality products with competitive price and on-time delivery.

. We provide very professional sales, technical and logistic supports, on a world-wide basis.hours complaint feedback