Manufacturing OEM Flex Rigid Flexible Pcb
If you have Gerber file or sample, please kindly send to us for a quick quote. If you don't you can let us know your idea/requirements and we will design for you.
We offer single side FPC, double-sided FPC, multi-layers FPC and Rigid-flex PCB in high quality and quick turnaround time.
MANUFACTURING Capability:
Laser Services and Plasma Cleaning
Steel Rule Die Outlining
Class A Die Outlining
Folding, Wrapping, Forming
Overmolding
Silver Shielding (360 Degree Coverage)
Marking and Labeling
Solder Assembly
Electrical Testing
| | |
| --- | --- |
| Layer | 1130 Layers |
| Material | FR4, CEM1, CEM3, Hight TG, Rogers, F4B, Taconic, FR1, FR2, 94V0, Aluminum |
| Production Capacity | 30000M2 |
| Board shape | Rectangular, Round, Slots, Cutouts, Complex Irregular |
| Board cutting | Shear, V-Score, Tab-Routed, Counter Sunk |
| Board thickness | 0.2~8.0mm, Flex 0.1-0.25mm |
| Copper weight | 0.5oZ~12oZ |
| Solder Mask | Double-sided Green LPI, Red, White, Yellow, Blue, Black, Purple etc.Solder mask |
| Silkscreen | Double-Sided or Single-Sided in White, Yellow, Black etc |
| Min line width/space | 0.08mm/3mil |
| Max board dimensions | 25.6inch*43.3inch or 650mm*1100mm |
| Min drill hole diameter | 0.1mm |
| Min Laser Drill hole diameter | 0.075mm |
| Surface finish | HASL, ENIG, Immersion Tin, Immersion Silver, OSP,ENEPIG etc |
| Board thickness tolerance | ± 10% |
| Min slot width | 0.12",3.0mm,or 120mils |
| V-score depth | 20-25% of board thickness |
| PTH Wall Thickness | >0.025mm |
| PTH Hole Dia Tolerance | ±0.076mm |
| Non PTH Hole Dia Tolerance | ±0.05mm |
| Hole Position Deviation | ±0.076mm |
| Sink holes | Yes |
| Quality Standard | IPC-A600F/MIL-STD-105D |
| Design file format | Gerber RS-274X, 274D, Eagle and AutoCAD'S DXF,DWG |
What is single side FPC:
A single sided flexible printed circuit (FPC)construction with a polyimide cover film laminated to cover film laminated to copper allowing access from one side only. One single conductive layer, either bonded between two insulating lamination or uncovered on one side.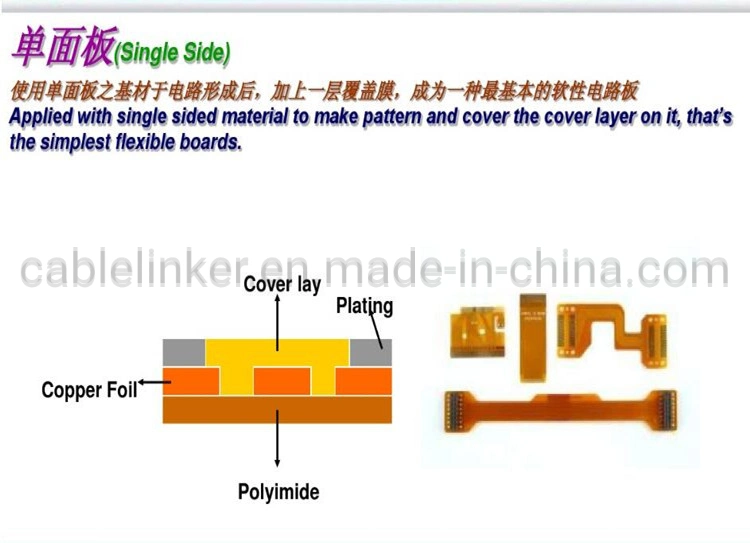 What is doubel sided FPC:
A double sided flex circuit is a circuit having two conductive layers, one on each side of the base layer of polyimide within the circuit. Trace patterns, specific to your needs, can be created on both sides of the substrate film and can be connected where desired with copper plated through-holes. The plated through holes make electrical connections between the two layers.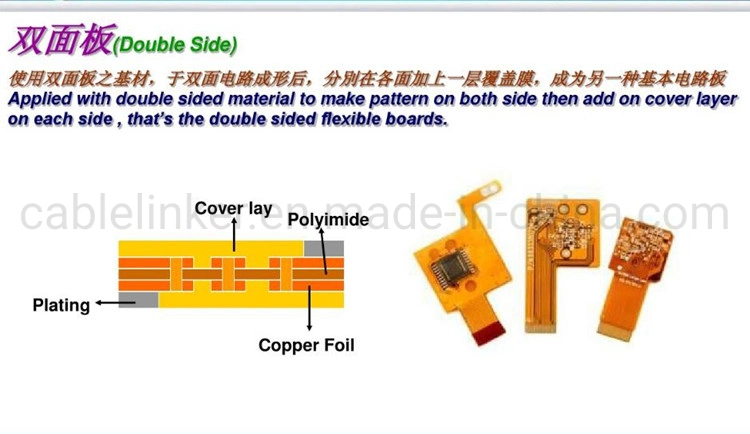 What is Rigid-Flex PCB:
Rigid Flex PCB. Rigid Flex PCB is combination of rigid and flexcircuits which provide both flexibility and strength to the board. Itis mainly composed of flexible layer of substrate material whichare joined together with the help of pre-preg bonding film andthen attached to a rigid circuit board.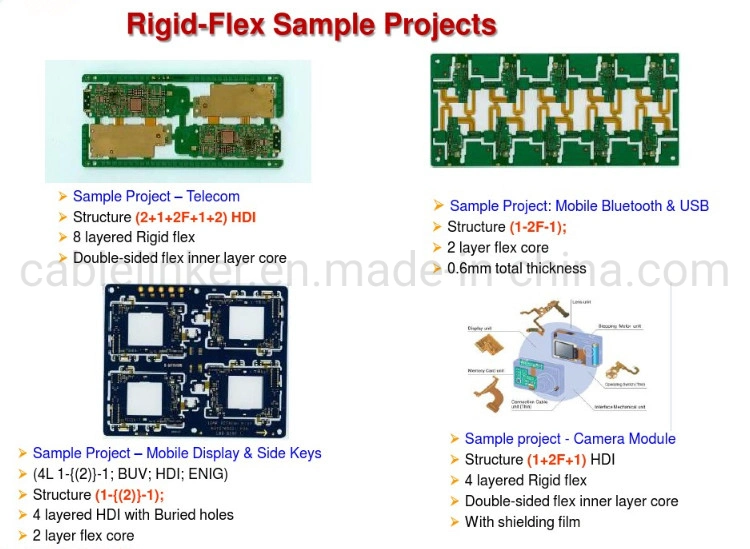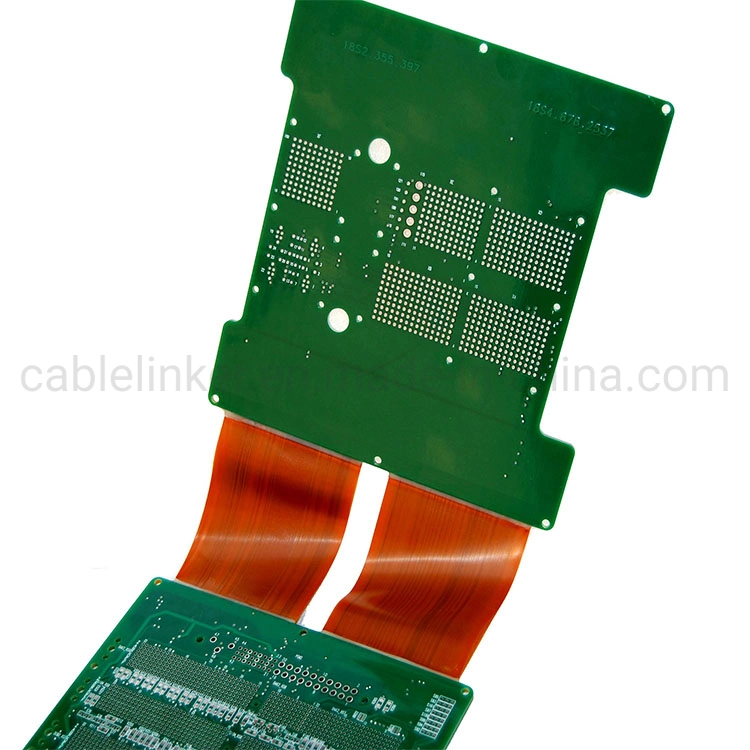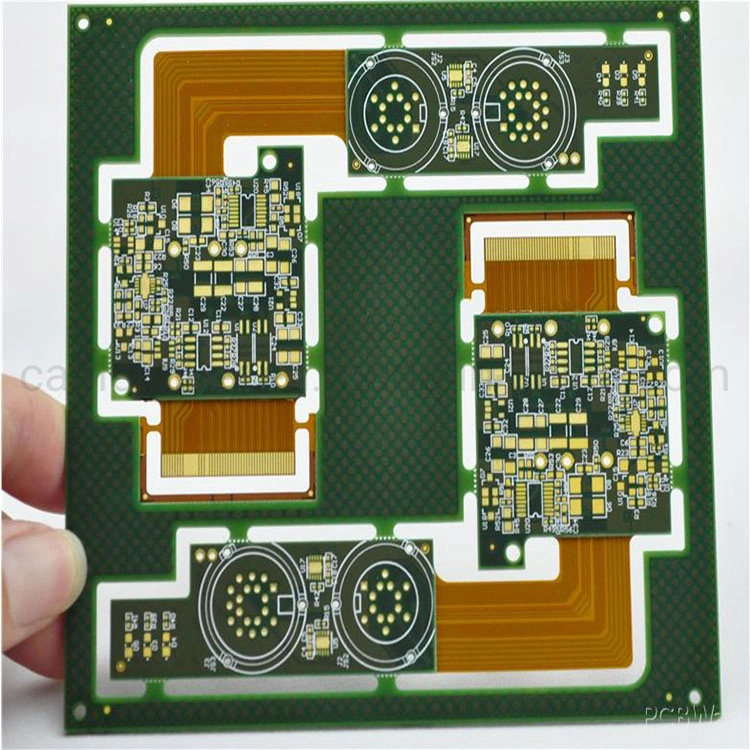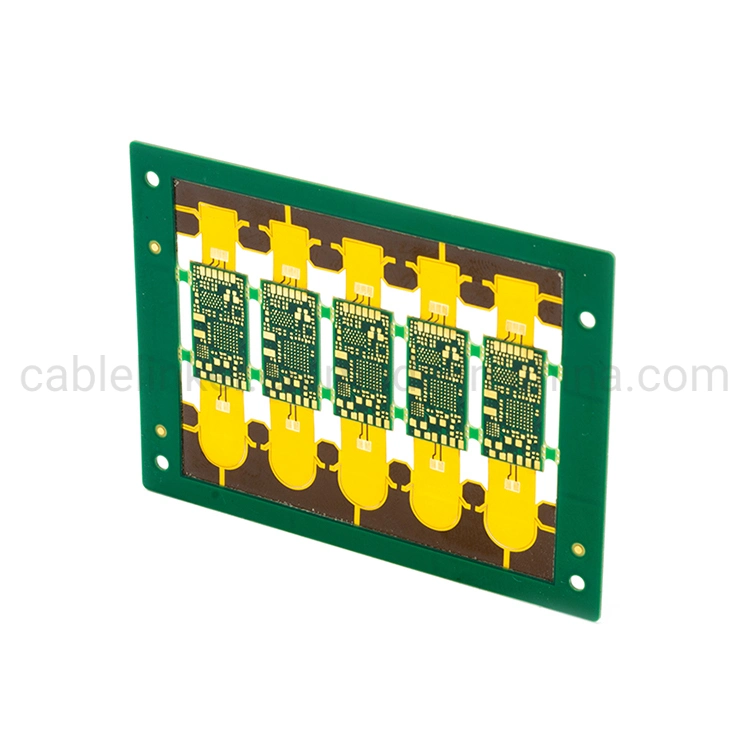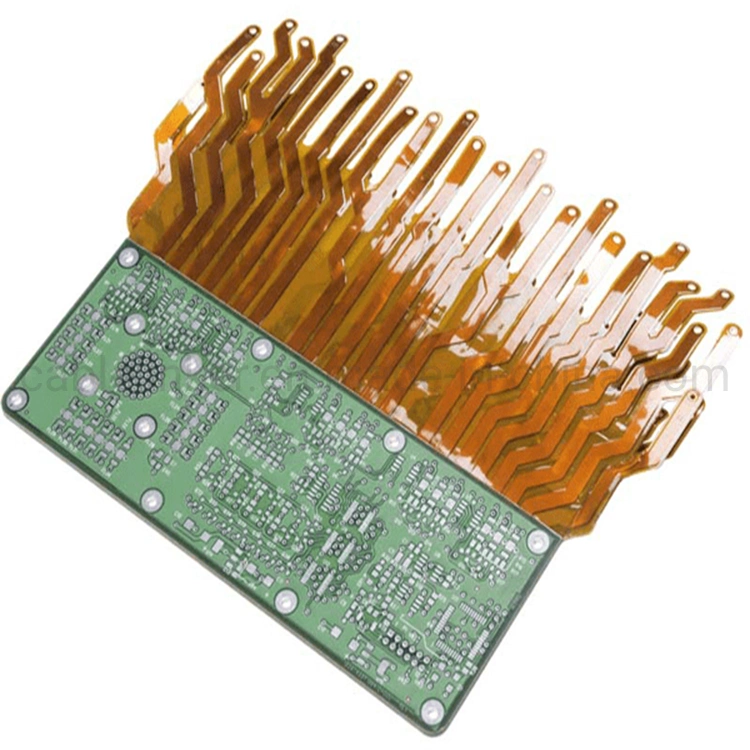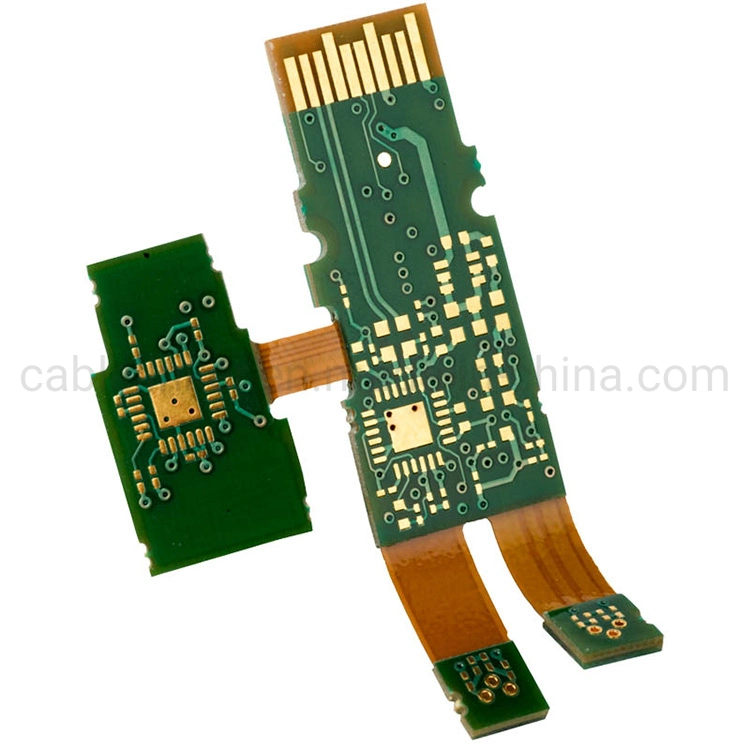 About Us: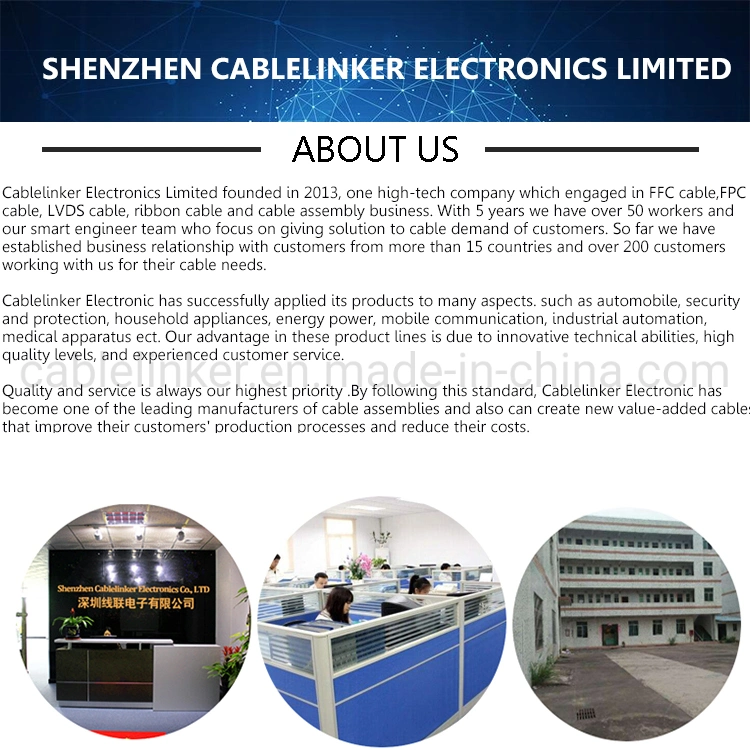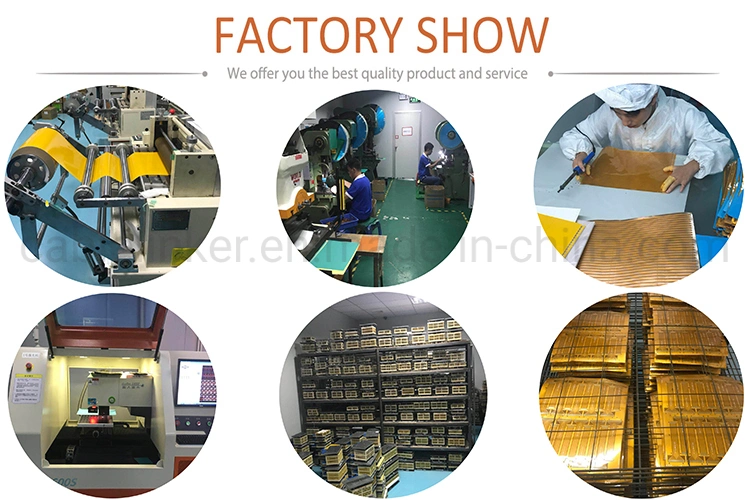 Meeting With Clients: